Dainty & Pretty But Still Fab & Comfortable Pink And White Lace Floral Dress On Sale!
I just found the perfect dress for that daytime summer party that I will get to attend to and I'm sure I'll be the talk of the town! This DRESS is just lovely. No words can ever suffice how this dress is perfect not only for that summer party. It's also a great dress for brunch and hanging out with friends on a balcony while sipping on that ice cold drink.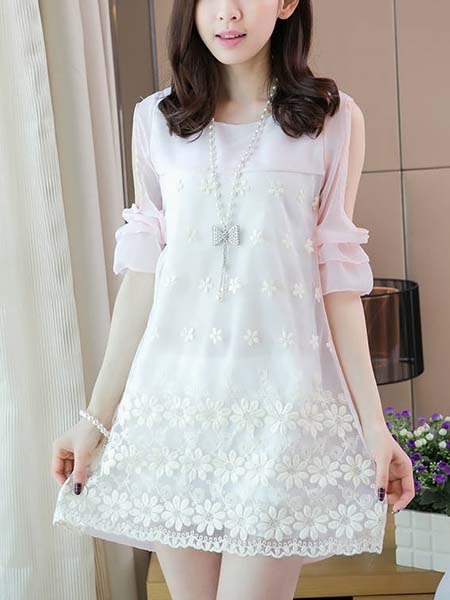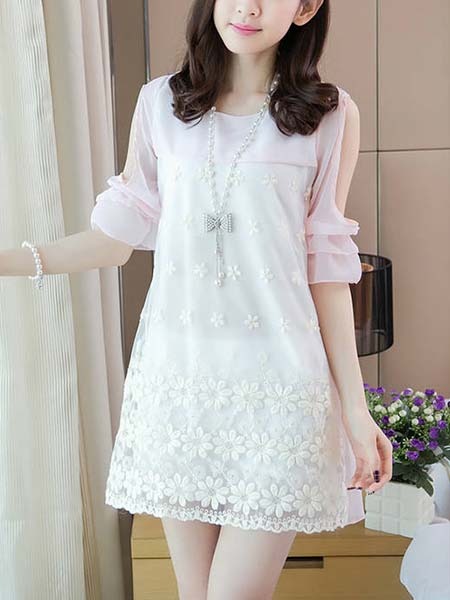 I simply love how minimal and simple this dress is but if you look closely, you can see floral details that's very dainty and chic. It can be dressed up with the right accessories like a lovely long necklace or dangling sparkly earrings. You can also either wear a pair of heels or sandals with this dress. It also has a lace detail that adds a ton of texture to this simple dress. It is made of chiffon so it's very airy and comfortable to wear. Never sweat even outdoors because of the breeze that this dress offers you. This dress is available in the sizes S M L.
Priced at an amazing PHP 565 (85% Off) which was originally PHP 3808, you know you'll get more than what you paid for! You get additional big savings as much as PHP 3243! This is a very great price for something very worth it!
You can easily order and pay through PayPal which is 100% guaranteed to be safe and in just a matter of 3-5 days, you can already receive your item/s through Express Shipping! What a breeze!
If you want to avail additional discounts, just simply subscribe to the website and get discount coupon codes for free. See more styles and dresses with lots and lots of other designs just by clicking on this LINK.
SUBSCRIBE AND AVAIL YOUR DISCOUNT; FEEL BREEZY AND LOOK LOVELY! SHOP NOW!
Last, someone asked me where to get stunning prom and wedding dresses. Now you can see it below.